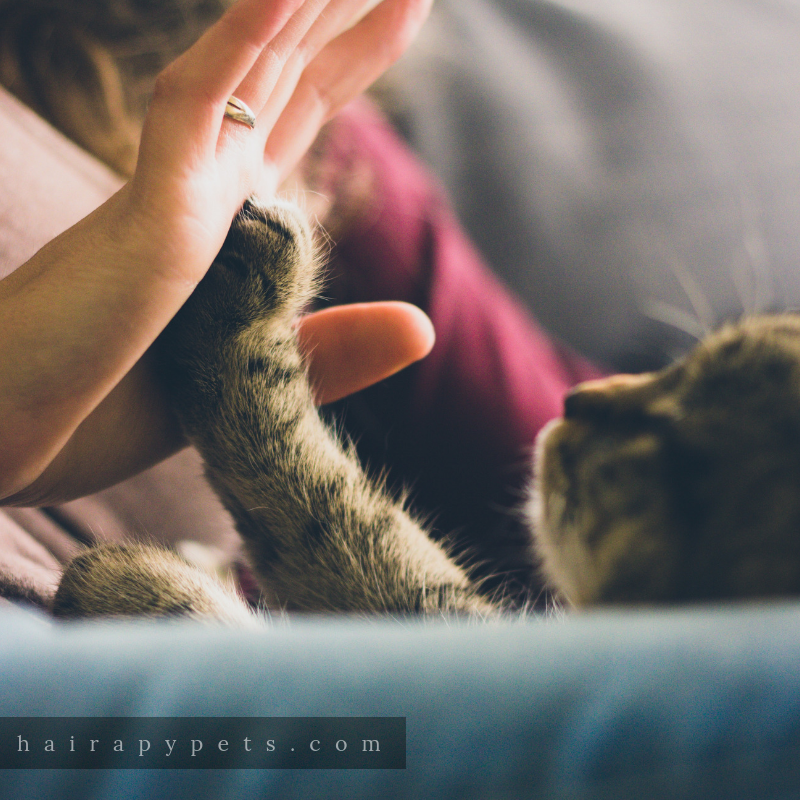 Hairapy Pets was created for the central purpose of recognizing, cherishing, and honoring the positive impact pets have on our overall well-being. Our intent is to reach and open the hearts of pet owners even deeper, as well as the hearts of those who do not yet know they are animal lovers. We believe that the bond between each pet and person is unique and deserving of celebration.
Built on the philosophy of Animal-Assisted Therapy (AAT), Hairapy Pets believes that the therapeutic effect animals have on our emotions, soul, mind, and therefore body is not to be overlooked or undervalued. We view pets as a gift to humanity and recognize that they have much to offer and teach us. We welcome and invite all "pet addicts" to indulge in our content and fully embrace their enthusiasm for their pets.
We donate 10% of our sales to local animal shelters in southern California and various animal welfare causes. This means that your support contributes to promoting humane treatment of animals, as well as providing shelter animals with the resources needed for a chance to make it into a forever home. Hairapy Pets strongly believes in giving back to the ones who have inspired us in the first place ~ animals themselves.